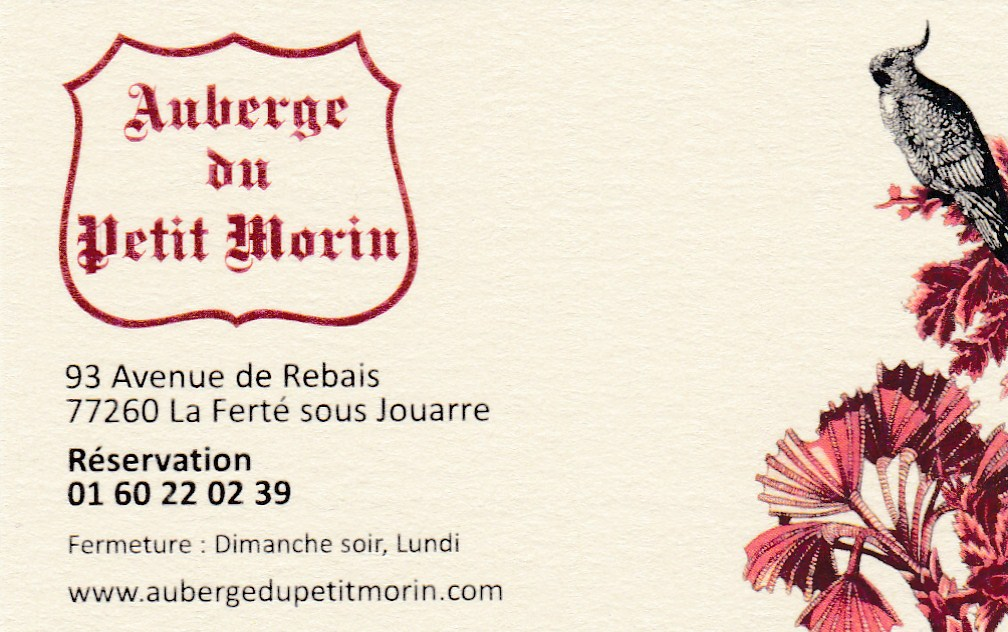 Traditional Restaurant - La-Ferté-sous-Jouarre
Our restaurant has two main rooms and a third room and fully vaulted suite reservation for 10-25 people.

Upon the arrival of spring, the orangery will be available for all your family receptions or friends to a total capacity of 60 people in round tables. Our terrace and our garden are open for your outdoor appetizers, surrounded by flowers and birds and events. Let grateful to your desires: long table, round, buffet service or attitude.
Our garden "Le Clos mystery gardener" and Auberge were elected in 2011 for their blooms "golden flower" departmental and "golden flower" communal.Et obtained the Flower of departmental and communal honor in 2012

Opening hours
Monday
Closed
Tuesday
12:00 - 14:00 / 19:00 - 21:30
Wednesday
12:00 - 14:15 / 19:00 - 21:30
Thursday
12:00 - 14:00 / 19:00 - 21:30
Friday - Saturday
12:00 - 14:00 / 19:00 - 22:00
Sunday
12:00 - 14:00